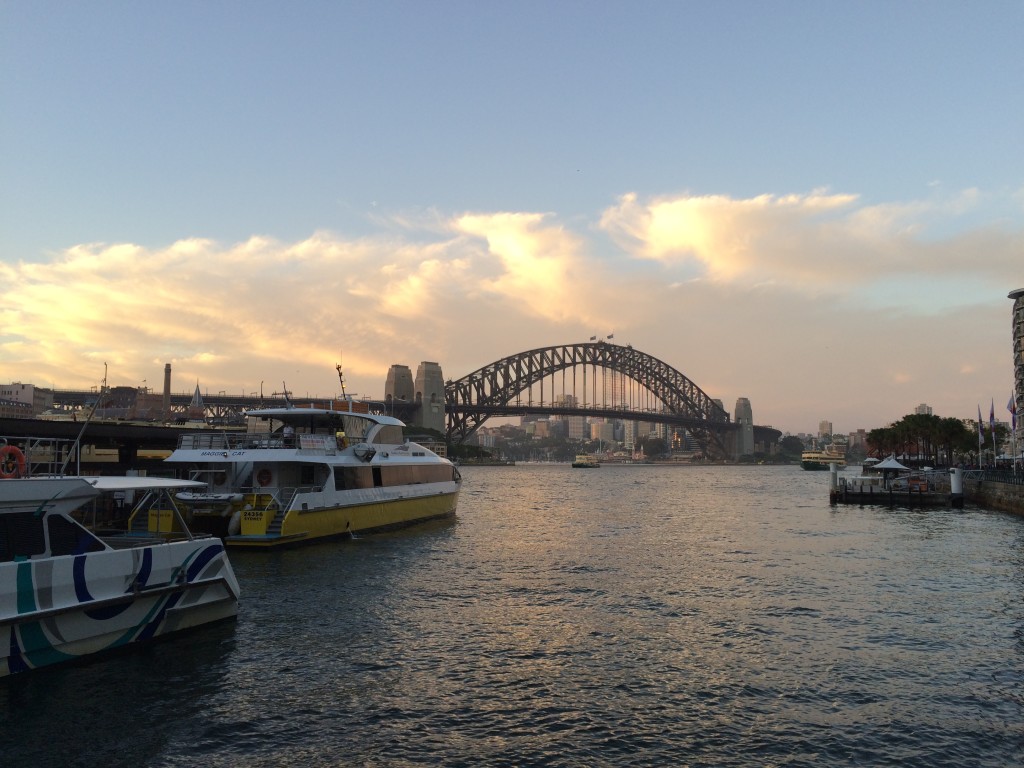 The holidays can be a stressful time. I'm usually pretty on top of Christmas shopping, but this year I wasn't – and it seemed a lot of people weren't either – really in the festive spirit. We were also away in Sydney mid-December and some Christmas shopping was done more or less at the last minute.
Book shops at Christmastime are a useful starting point. I was in one of the large chain stores a few days before Christmas and watched intently as two police officers walked sternly toward a timid assistant. Fearing the worst, I was relieved to hear the taller officer raise his gruff voice to ask, "Do you have Hairy Maclary?" I had actually forgotten about the adventures of this little black terrier. As a child I had the first book, Hairy Maclary from Donaldson's Dairy, but had no idea that Lynley Dodd has continued the series to the present day from the first adventure in 1983.
I was speaking with my friend Mikaila a few months back about the series we loved as children. She was looking into books in preparation for the birth of her first child. Mikaila found that another favourite, The Lighthouse Keeper's Lunch by Ronda Armitage, had continued into breakfast the next morning, a picnic, and even Christmas. With this in mind, I was curious to check out the children's section in the book store and made my way to those aisles. A little way down one of them a young girl of no more than eight or nine explained to her friend the plot of a novel, "Her parents are divorced and her mother goes out a lot looking for men". The solitary life of the Lighthouse Keeper hadn't prepared me for that kind of story.
For my Christmas shopping I was also happy to make my way to Adelaide's Pop-up Bookshop in Rundle Mall, where I found a mammoth book of Audobon's paintings. Once I'd purchased it, I was curious to see how mammoth it actually was and did the usual trick you might try with a suitcase: you weigh yourself on a scale and then add the suitcase (in this case, the book) to the scale. This book clocked in at just over 4kgs (almost 9lbs). I also found a gift for myself (because what does Christmas shopping do other than let you know how well all the department stores have got your demographic cornered) of A History of Greece by J.B. Bury and Russell Meiggs.
As the year draws to a close, I want to sincerely thank all the people who have participated in interviews that have made their way on to my site in its first year (you can click on their name to revisit the articles): Kellie Flanagan, Adz Hunter, Kevin Mitchell, Mark Smith, Wendy Strehlow, Charles Tranberg, and Mikey Wax. The same goes for the talented individuals who participated in my All We Need is an Island posts (click here and here): Jesse Bradford, Mark Deklin, Fabian, Yvette Freeman, Dick Gautier, Eric Hutchinson, Sheila Kelley, Ben Lawson, Rick Lenz, Matt Long, Donna Loren, Chad Lowe, Matthew Jordan, Josephine Mitchell, Erin Murphy, Dylan Neal, Don Rickles, Holland Taylor, Mikey Wax, Shane Withington, Lana Wood, and Francine York. All of you have a place at my table if and when you're in my neigbourhood.
I would also like to sincerely thank you for reading. My site stats for 2014 report that I'd need several NYC subway trains to transport all of my visitors (that's a nice metric). I'd happily ride with you, and our travelers would come from 83 countries. I so look forward to sharing more with you in 2015. I haven't read T.S. Eliot in a long time, but I came across his words when looking for something about New Year:
For last year's words belong to last year's language
And next year's words await another voice.
See you in 2015.
Adam