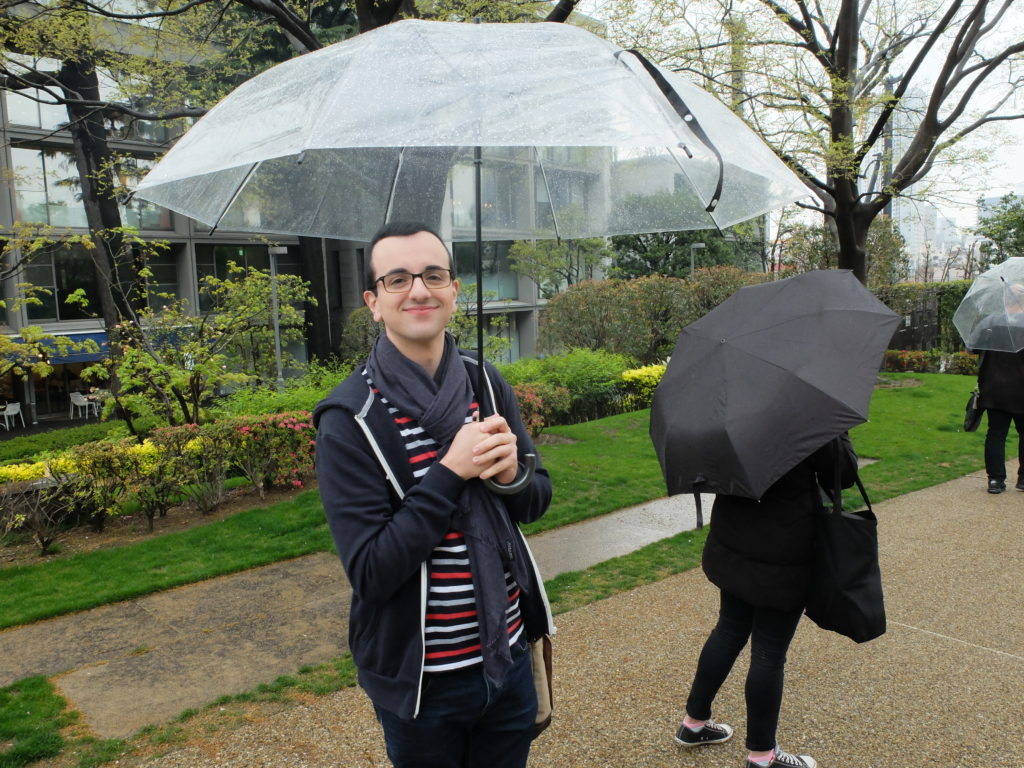 It's pouring down. I wonder if a good litmus test for whether someone has crossed the threshold into adulthood is what they think when looking out of a window during a storm. If it's along the lines of, Oh wow, I can turn the sprinklers off and save on the water bill, you've not just crossed the threshold, but performed a little pirouette on it. I'm certainly at that point. Maybe not a pirouette; I've never been that physical.
I've wanted to write a little update for a few weeks, but needed some down time. Turns out that I developed shingles. When I told my friend, Karl, he was incredulous. "Shingles?" he asked. "What are you, Victorian?" Well, it's true that sometimes I wear my shirts done up right to the top button, but alas it's a virus. It's not really contagious (a point I've bellowed as friends ran screaming out the door), but lies dormant in anyone who has had chickenpox, waiting for the right time (in my case, probably stress) to come up and make itself comfortable. You might say that I "manifested" it. Isn't that what Oprah encourages? Well, I have a pretty powerful mind and all I got were these lousy spots on the right side of my torso…yes, you get them on only one side. Symmetry is no longer á la mode, it seems.
When I went to the doctor, I didn't expect to find out it was shingles. I thought that my spots and feeling like I was sunburnt (that's how I would describe the initial feeling) were the result of working out too hard at the gym and not wearing a suitable t-shirt. It turned out that my bursts of running on the treadmill while watching The Chaser or reruns of M*A*S*H weren't the cause. Friends and strangers told me that they were surprised someone my age would get it. The first few times I heard this, I thought they were trying to flatter me, and I would playfully throw back my head á la Blanche Devereaux. Turns out they weren't flirting because, well, who wants to flirt with the shingled patient.
The worst of it has now passed. But this episode has made me evaluate the ways I handle stress and anxiety. It also gave me some time to slow down. I'm rarely bored, but days and nights on the couch with itchy spots and a pricking sensation in my spine started to wear thin. I did start watching Nashville after planning on doing so since it started in 2012! We also watched the really lovely Boy Meets Girl starring Michelle Hendley and Michael Welch. In these days of fearmongering regarding trans issues, I thought it was a sincere and charming film. I hope Michelle makes another movie soon; and I was pleased to reacquaint with Michael Welch, whom I loved watching in Joan of Arcadia but hadn't kept up with. I'm glad to reacquaint with him.
I also started researching three new interviews (the interviewees are really being patient with me), as well as continuing work on a long-term project. When I haven't been able to work, I've been inspired by creative friends who have completed exciting projects. Bob is doing a great job hosting his Sunday Sleep In on Three D Radio. Another Bob, Bob Evans, has a new album, Car Boot Sale, and podcast, Good Evans, It's a Bobcast! Simon Williams' jewellery label, USE, is making its way to international fashion festivals. Nat Luurtsema, who wrote the delightful memoir Cuckoo in the Nest, has a new book coming out very soon: a young adult novel called Girl Out of Water. In the U.S. I believe it will be called Goldfish, and who knows what the translations will be in other countries (well, I saw on Amazon that the French title will be Moi et les Aquaboys, which is really so fabulous). She has also completed a short film called Three Women Wait for Death (replace "women" with "men", and you've got my social activities covered), which I was happy to be able to help along in the final stage with a little Kickstarter money. Karl Geary has inked a deal with publisher Harvill Secker for his first novel, Montpelier Parade. Like Nat, Karl's a beautiful writer and filmmaker, and I'm so pleased for him. Patrick Harvey is co-starring in a new horror film named Scare Campaign with Ian Meadows and Meegan Warner. I love a horror film. Speaking of horror, Matthew Currie Holmes, who is well-known for his horror movies (remember him as the director, M, in Wrong Turn 2?), is in post-production for his writer-directorial debut, Traces, starring Pablo Schreiber, Rick Springfield, Sharon Leal, and Sosie Bacon. Matthew is a music aficionado (making music, himself), and music will play a big part in this story of a record-store flunky and former one-hit wonder given another chance at the big time. And Donna Loren has a new pictorial biography coming out, Donna Loren: Mover and Shaker in the Center of a Mid-Sixties Pop Maelstrom. Do you like candids of people like The Supremes, James Brown, and Jerry Lee Lewis, as well as the sets of Batman, The Monkees, and the Beach Party films? Well, it'll be quite the coffee-table book in beautiful black and white and far-out colour. I have so many people around me who inspire.
Well, that's all for now. Back to research, writing and, with any hope, sharing some new projects with you. The picture above is a rainy day in Tokyo. I loved the design of the umbrella. I tried to bring it back, but it wouldn't fit in my suitcase, and I didn't think the Japanese would have been fond of my Emma Peel impression if I carried it as hand luggage. Right now, I'm reading up on reflexes in infants for a developmental psychology presentation I've been asked to give. I've come across one I'd never heard of: the asymmetrical tonic neck reflex. It's also known as the "fencing reflex" because the infant's head, arms, and legs resemble the position taken by a fencer. Maybe that's the sign you've crossed the threshold from childhood to adulthood: when the tonic neck reflex is replaced by the tonic and gin reflex – the sudden urge when confronted by limes and ice to fix oneself a highball. Bottoms up, I say!