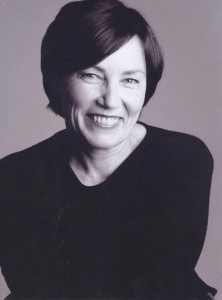 You could forgive Wendy Strehlow for being hard to tie down for an interview. When I first contacted her, she was in the last week of rehearsals for the Australian staging of the Pulitzer prize-winning Clybourne Park. Her dual roles were Bev and Kathy, two women separated by 50 years but bound together by "race, real estate and the volatile values of each" (Playbill). The play sold out before it even opened at the Ensemble Theatre in Sydney. Wendy, however, was very accommodating.
Wendy, of course, occupies a unique position of affection with the Australian public. As Sister Judy Loveday in TV's A Country Practice, it is not an exaggeration to say that Australia took Wendy and her cast mates into their homes and hearts. I don't know that I, or many people my age, ever really got over ACP. Of course, since leaving the series, for which Wendy took home the 1985 Logie for Best Supporting Actress in a Series, she has moved between television and theatre at a brisk pace. So much so that, here, I should only discuss some recent performances and save the rest for Wendy. Those recent characters on stage have included Mistress Quickly in the Bell Shakespeare Company's retelling (if you think Shakespeare couldn't include a set involving a shipping container and milk crates, think again) of Henry IV, Part 1 and 2 in the form of Henry 4; her Sydney Theatre award-nominated Jac in I Want to Sleep with Tom Stoppard, which wasn't written by Stoppard, and Nadya in Travesties, which was; the upwardly mobile Jane in The Greening of Grace; and the matriarch of The Memory of Water. She was an actor and facilitator in Four Deaths in the Life of Ronaldo Abok, developed by Ian Meadows and Adam Booth in collaboration with the Southern Sudanese community in Sydney. Wendy and I have also called Adelaide, South Australia home and Flinders University our alma mater (well, for her – for me, I'm not sure what fixed-term contract is in Latin) and so I was looking forward to hearing what she had to say about the City of Churches.
Adam: Tell me about growing up in Queensland. What did your parents do and how did you get into acting?
Wendy: I grew up in the outback outside Rockhampton, my family were farmers and we owned a bakery! So lots of diversity there. It was a childhood of wide open spaces and lots of freedom. I have a large extended family so we were always busy doing something together. I started ballet when I was four. Apparently I pestered my mother to take me to classes. I had the great good fortune to then at 11 be introduced to acting by the wonderful Jenny Simpson who ran the youth section of Rockhampton Little Theatre. It was a revelation! I played Puck in A Midsummer Night's Dream and that really started the love for me. What an inspiring introduction. Shakespeare is still my favourite!
Adam: You attended the then-recently formed Drama Centre at Flinders University in South Australia. You and I both have experiences with Flinders University. What was Flinders like as a student studying drama in the '70s, and for one who was living away from home in Adelaide?
Wendy: I went straight from the outback to Adelaide. I was in heaven. I loved the markets, the theatre and just the feel of what I believed was a "big" city. Flinders was a very "out there" Uni. Wal Cherry was an inspiration; Noel Purdon was showing us Pasolini films illegally! I was introduced to film noir, and Gus Worby was generally just being subversive. Michael Morley introduced me to Brecht and Zora Semberova was my absolute inspiration as she encouraged me to continue with dance but move into contemporary dance. For me, it was the most extraordinary introduction to the world of theatre and film.
Adam: When I speak to actors about their education, some have vivid memories of a particularly insightful acting technique or task that they completed in class? Did you have a similar experience(s) at NIDA?
Wendy: Yes. My year had the great good fortune to work with Geoffrey Rush and Aubrey Mellor and George Ogilvie in 3rd year. We did our Chekov with Aubrey, a self-devised piece called Mirth of a Nation, which was a history of Australian vaudeville with Geoffrey, which was my personal favourite. He had just come back from Lecoq school in Paris and we had an absolute blast putting that show together. We did Love's Labour's Lost with George Ogilvie and also John Galsworthy's Strife with George. It was such a wonderful and exciting year and so inspirational.
Adam: What do you remember of one of your first TV roles, Robyn in ABC's A Step in the Right Direction?  
Wendy: Di Drew had just worked with us on our TV exercise at NIDA and she cast Noel Hodda and me straight out of NIDA so I was really excited and it was a great experience. Di is such a fantastic director and teacher.
Adam: You started playing Sister Judy Loveday in A Country Practice from the first episode of the series, but then the character didn't appear for a while. Why was this?
Wendy: I did the pilot and then while they were waiting to see if the series would go ahead, I was offered a year of work with the South Australian Theatre Company and a role in For the Term of His Natural Life, so it was too good an opportunity to turn down. Luckily they asked me back at the end of that year!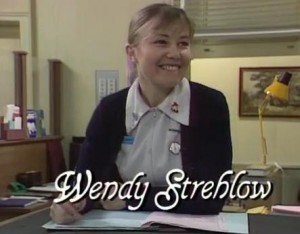 Adam: There were a number of storylines on A Country Practice that became Australian television iconic moments or, at the very least, are well-remembered all these years later. One Judy moment that has stuck with me is when she and Matron Sloan (Joan Sydney) were brutally attacked by a patient (played by Max Phipps). For you, what were your most memorable storylines and who did you enjoy working with the most?
Wendy: I loved anything I did with Joan because she was so creative and inspiring and soooo funny! She is one of the cheekiest actors I have ever worked with and she taught me so much.
Adam: Has Judy been an easy character to live with?
Wendy: Judy was a gift and I am very proud of what the writers and producers and myself created. I received some fabulous fan mail and feedback about her and she was such fun to create.
Adam: You went pretty much straight from ACP to the role of Eliza Doolittle in Pygmalion at the Phillip Street Theatre in Sydney. What was it like to take on this role?
Wendy: I was really nervous about performing Shaw, but I think as a performer you owe it to yourself to keep pushing your boundaries. I was working with a terrific director, Mark Gaal and we collaborated really well.
Adam: You've always worked across TV and theatre. Do you find this to be a happy marriage?
Wendy: Yes. The challenges are so different but ultimately what you are doing is telling the story and the truth for that character. Ian McKellen calls the camera "the smallest audience". I can really relate to that analogy and I love the differences.
Adam: Who have been some of your favourite characters to play on the stage?
Wendy: Ariel, The Tempest; Mistress Quickly, Henry 4; Rosalie in Jonathan Gavin's BANG; Nadezhda Krupskaya in Travesties; Jac in Toby Schmitz's I Want to Sleep with Tom Stoppard; and most recently, Bev and Kathy in Bruce Norris's Clyborne Park.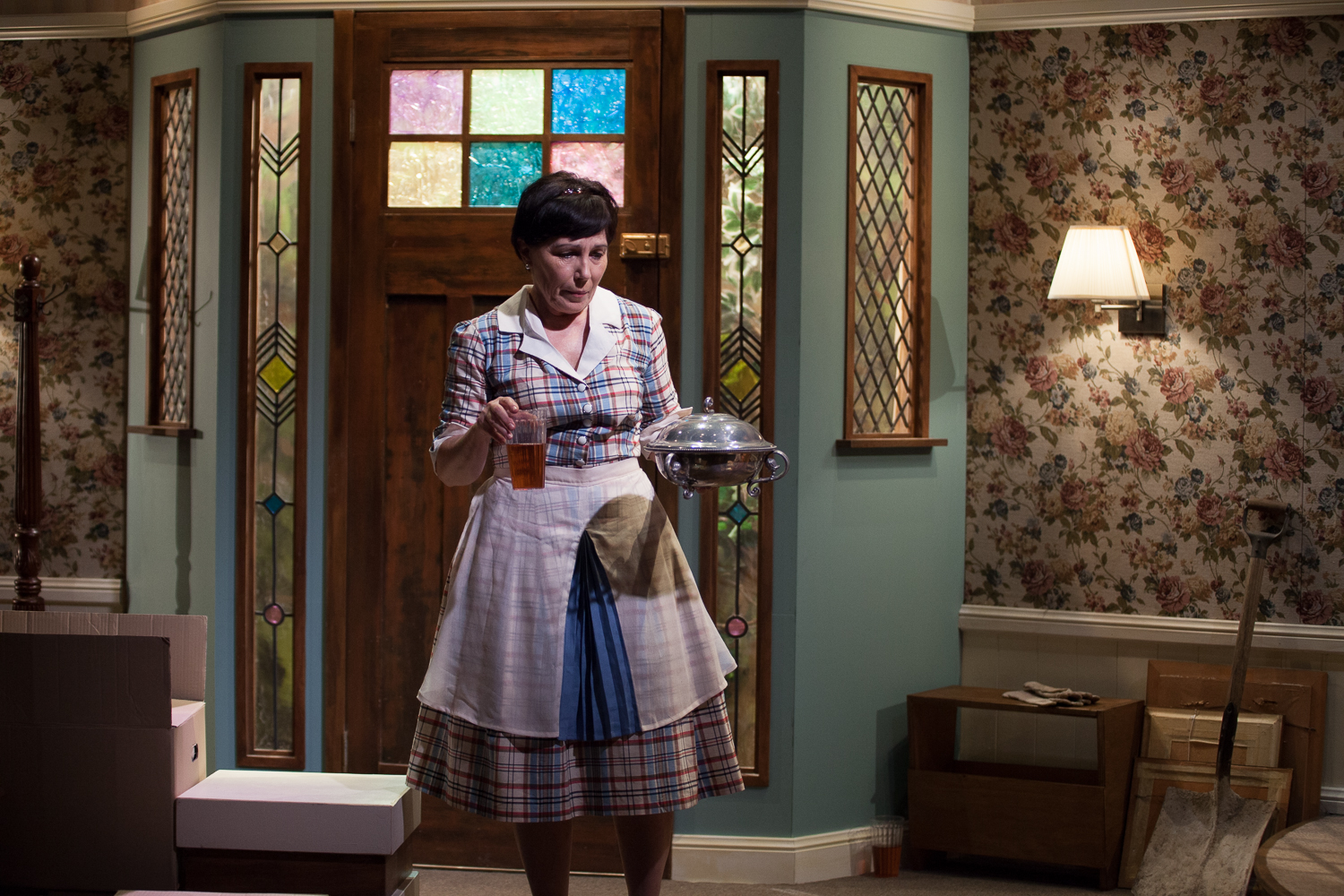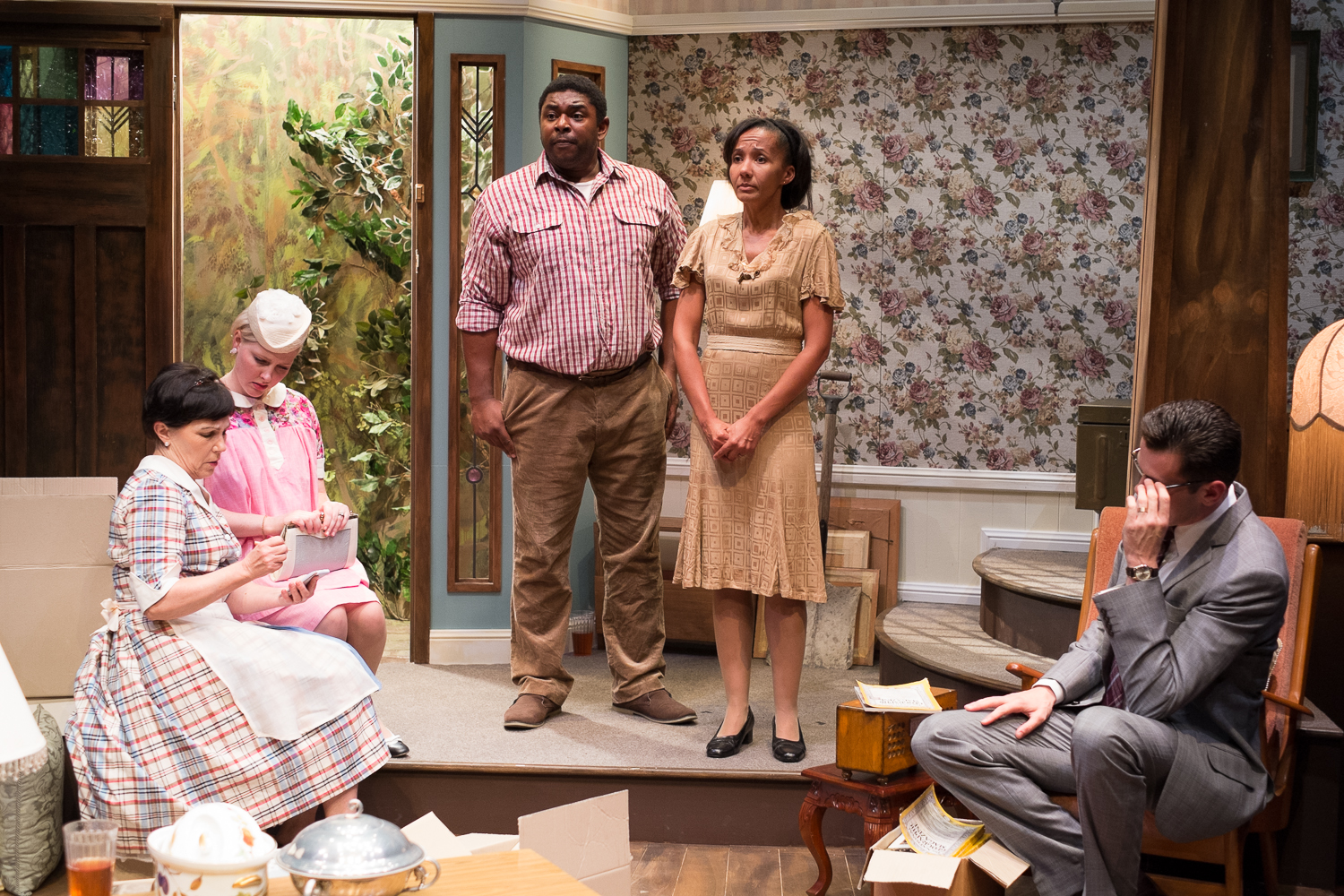 Adam: You've performed in several period pieces, including the World War I-themed Travesties by Tom Stoppard; Arthur Miller's Broken Glass set at the time of Kristallnacht; Bill W. and Dr. Bob set in the thirties; the civil-rights era Clybourne Park by Bruce Norris; as well as Sophie Treadwell's 1928 play Machinal. What is it about these roles that draws you tell them?
Wendy: Well, firstly being asked to do the roles is a massive plus. There are so many great actors in this country who are not working as much as they should. Then, once you have been asked to create these characters, telling their story and finding their truth and communicating that to your audience is paramount.
Adam: Of course, you've also performed in several Shakespeare works, including an all-female The Taming of the Shrew; and several comedies including last year's I Want to Sleep with Tom Stoppard. You seem to have a fulfilling range of roles?    
Wendy: I am very lucky. I reckon also if you get this opportunity give it all you've got. I am very grateful for these opportunities.
Adam: Can you tell me about your involvement in the very special Four Deaths in the Life of Ronaldo Abok, by playwright Ian Meadows?
Wendy: Ian's co-director Adam Booth asked me to get involved. Ian and Adam were both working with the Sudanese community. It was a completely rewarding and eye-opening experience. I knew almost nothing about Sudan and the cast had never acted before but I became very close to them and they welcomed me so warmly. Considering what had happened in their lives, they were so open and curious. I have such respect for what they are achieving here.
Adam: For many years, you have been vocal on the rights of artists and the need for arts to be on the Australian national policy agenda. What do you see as the issues facing the arts today?
Wendy: We need a certain amount of funding to survive but I don't think we can rely on it. We need to seek support and sponsorship through the private sector. I am passionate about the vital role the arts play in society. "Holding the mirror up to nature", so to speak. Without a healthy and thriving arts culture we are spiritually bereft. I sincerely hope that working with the corporate sector we can help our cultural uniqueness to thrive which can only be beneficial for all of us. I don't personally believe that Government should be wholly responsible for providing those fund but recent proposals to cut arts funding are very short sighted and quite frankly unfathomable.
Adam: Your daughter, Sophie Hensser, is currently co-starring in Love Child. Does the whirlwind that is this new TV hit remind you of your time on ACP?
Wendy: Yes! But she is so much better equipped to deal with it than I was. Also she is an actor for all the right reasons. She loves the craft and is always willing to learn and grow.
Wendy can be found on Twitter here.